Make plans for October 12th and 13th at Friends and Flea! PAWS will have 2 booths.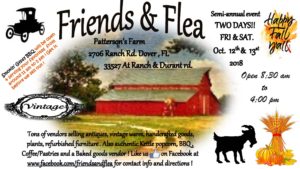 SAVE THE DATE!  HOLIDAY SHOPPING WITH PAWS!
Mark your calendars for the annual PAWS fall sale on Nov. 3!  Thousands of new items, more info coming soon.
Donate to Help with Veterinary Expenses and supplies
Donations for medical care and medicine for PAWS may be made at Alafia River Animal Hospital  Donations of Iams, Purina, Pedigree dog and we need any kind of dry and canned cat food also  cat food and Fancy feast or meow , bath towels,[no linens or bedding], new scratching posts, new cat/dog beds, flea and heart worm preventative,medications can be dropped off.
7021 Lithia Pinecrest Rd. Lithia, FL. Dr. Ellen Alence DVM 813-643-1002
All Donations Tax Deductible!!
Thank you for your support!