USO
Meet this sweet girl named Uso!  She is about 2 years old, spayed, and up to date with her vaccinations. She has been with her current family since she was a kitten, but due to their child's allergies they must find her a new forever home.  She is great with kids and other cats and she also will bring with her an automated cat litter box and water fountain.  She is the sweetest thing and will make an amazing addition to your family!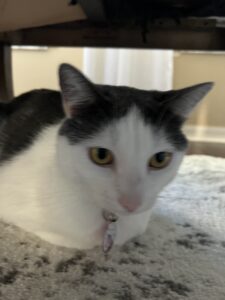 Contact us or fill out an application if you are interested in this sweet baby!
FIONA
Look at those beautiful eyes!  Meet Fiona, she is 10 1/2 years old and is in need of a forever home. Her owner cannot keep her and she is looking for someone to be her best friend.  She is shy at first, but once she gets to know you she is a love bug!   She is spayed and up-to-date on her shots. She would prefer no other pets or children in the home. She likes a quiet environment and gets nervous when there's a lot of noise or chaos. She is a sweet girl for the right person. Contact us or fill out an application if you are interested in this sweet baby!
PEANUTS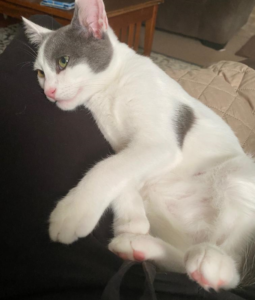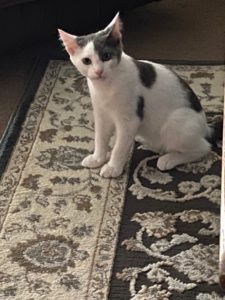 This little cutie is Peanuts!   He was born mid-February of 2021 and rescued after he was abandoned by his mother. He is a very calm little boy who is discovering the better life of being an indoor kitty.  He's has been vet-checked, vaccinated & neutered. He loves attention & long naps. He adapted well to other cats existing in the house already & loves playtime with them. He has not had any contact with dogs but he is ready to find his furever home!  Contact us if you are interested in this sweet little guy!
BUGSY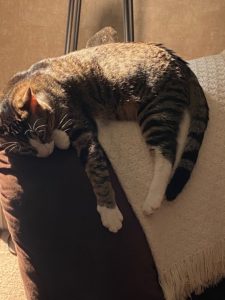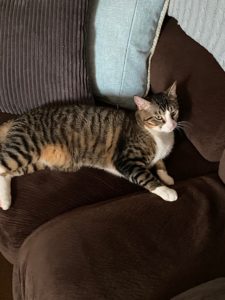 Meet Bugsy, also known as love bug! This cutie is about 1 year old and was rescued with his brother Mickey. He's currently up to date on his shots & has been neutered.  He loves attention & food and loves to cuddle when he's finished wrestling with his brother. His current interests are climbing cat trees and playing with cat toys!  He is in need of a loving forever home. He can be adopted with his brother or by himself.
MICKEY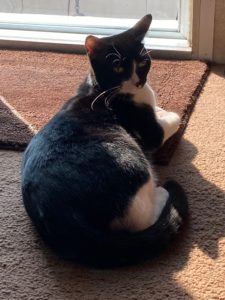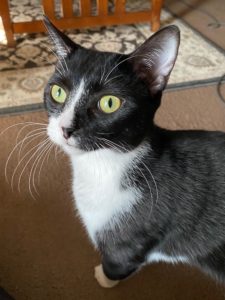 Mickey is Bugsy's brother, also about 1 year old and up to date on shots and neutered. He was also rescued with his brother Bugsy. Mickey is quiet but very loving. He loves to get attention and cuddle and is playful and curious. This sweet boy can be adopted individually or a pair or with his brother.