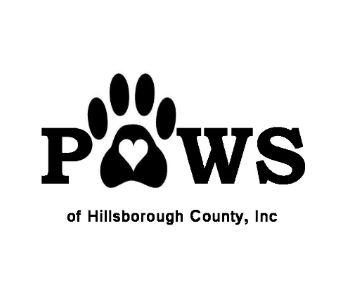 PAWS of Hillsborough County is non-profit, 501-C-3, all volunteer, local grassroots charity that has served the community since 1996. Our goal has been to provide shelter, medical care,  and adoption of abandoned, abused,  and relinquished animals.  PAWS also services the community by helping to provide Veterinary care for those who are financially unable to provide for their pets.  We solely depend on the generosity and donations of those who wish to help us further our mission to provide assistance to both pets and pet owners.
We are saddened at the recent passing of PAWS founder Keith Wenzel.  Both Peggy and Keith dedicated their life to rescuing animals in need, and making a difference in our community.  They not only helped our four legged friends, but also touched the lives of everyone they met.  He will be greatly missed, and all of us at PAWS will continue to carry on their legacy.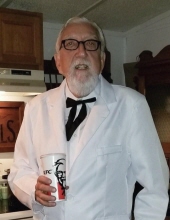 Keith "Cool Breeze" Wenzel passed away at home surrounded by his family on January 12th. Keith was a Jersey boy born on May 9th, 1947, in Perth Amboy, NJ. He moved to Clearwater during his middle school years and became a Floridian. He was a proud 1965 graduate of Clearwater High School. He then went on to St. Pete College where he met the love of his life Peggy. After St. Pete College, he went to Florida Atlantic University where he graduated. He spent most of his working life in his family engineering business with his parents and his brother Bob. Keith will be remembered as the life of the party whether it will be memories of him running around the A & W in his younger years or enjoying his Miller Lite at his regular fests with family and friends. He enjoyed his golf outings, watching his favorite "Catfish" tv episodes, antiquing, spending time with his beloved and precious cats and his volunteer work with his organization he founded with Peggy, PAWS of Hillsborough County. His loved ones left behind are his sons, Brian (Denise) Wenzel and Chris (Julie) Wenzel; his grandchildren, Leilani, Mia, Peyton, Ryan, and Jhordan; his brother, Bob (Michelle); as well as many nieces, nephews, and friends who live on to carry out his legacy. Enjoy a cold one up there Opa!! A Celebration of his life will be held 10:00 A.M. Saturday, February 11, 2023, at Southern Funeral Care, Riverview, with the family receiving friends from 9:30 until service time. In lieu of flowers, please make donations to PAWS of Hillsborough County, http://pawsofhc.org/.
***************************************************
Shop Amazon and Support PAWS!

Calling all Amazon Shoppers! Amazon donates to Paws of Hillsborough County every time you make a purchase.  Shop for great deals and help PAWS at the same time!
Click here for the PAWS page to get started.
Thank you for your support!!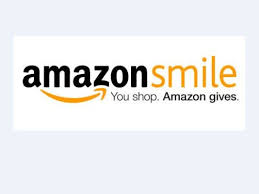 ______________________________________________________________________________________________________________________________________________________________________________________________________
Donate-A-Bed
You can provide your pets with a little comfort by giving them a Kuranda Pet Bed.  Click here for more information on Kuranda dog and cat beds, including the popular cat tower, dog crate bed and the bunk bed. These beds are comfortable, easy to clean and they hold up well. Some adoptable bunnies have even been known to appreciate a Kuranda bed.